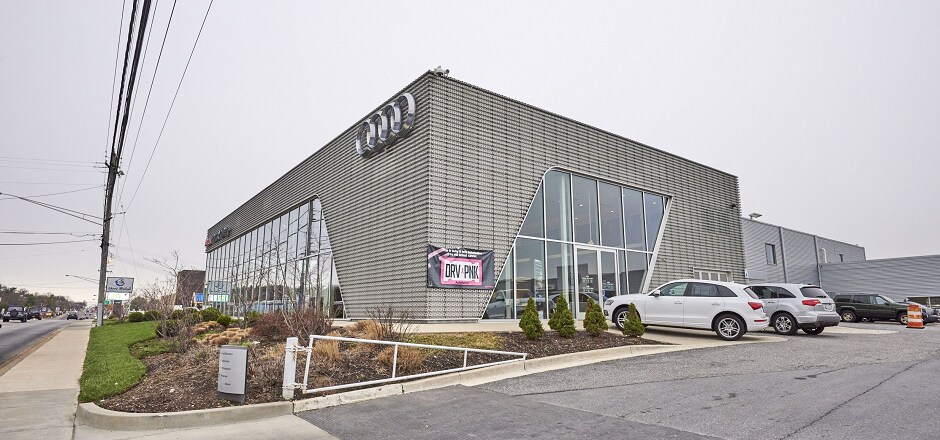 Baltimore 

Audi 

Dealer

Residents of Baltimore can turn to Audi Hunt Valley for all their Audi needs. Want to buy a new car? Maybe you want to lease an Audi? Have you always dreamed of driving an Audi but were unsure of what you can fit into your monthly budget? You can use the pages of our website to calculate monthly payments. We can take away any "grey areas" when you come to us and meet the team. From finance to service to sales, our workforce encourages you to stop by and get familiar with all Audi cars on our lot. Play tourist on the day of your visit by stepping out and over to the Inner Harbor. When was the last time you had a family outing at the Science Center, or the National Aquarium, or the USS Constellation? Wrap up your day at one of the Inner Harbor restaurants and watch the boats sail by.
Audi Cars & SUVs for Sale
First-time Audi drivers as well as seasoned drivers are all equally welcome at Audi Hunt Valley. Once you set your sights on Audi, you're entering a new world of high-quality craftsmanship. Luxury awaits, whether you're interested in Audi compact crossovers like the Audi Q3, or the popular Audi A7 sedan.
Tip
: use the pages of our site to narrow your search of Audi models down to the final few. When you're confident with your selections, set up a test drive online or call. You can also do this in person. No matter how you coordinate it, continue enjoying the abundant attractions nearby. For instance, did you know that at
Geppi's Entertainment Museum
 you can see items from American pop culture on display, sourced from all media, from newspaper to TV right up to the digital age. Nostalgia is out in full force in Baltimore! 
Baltimore Audi Service & Parts Center
Maintenance on your Audi is essential. How well your car performs and how long you can keep it on the road is a result of how you care for it. You're in luck as we also provide Baltimore residents with a service center manned by Audi-trained service technicians who are well-versed in Audi. From engine to transmission to brakes and beyond, every inch of your Audi can receive the care it deserves, at the recommended manufacturer mileage markers. You can also bring it in when it needs repair or parts replacement. When you schedule service online or by calling the number listed above, plan something special for yourself. Why not? You can truly bask in just how great this city is from one of the best vantage points. Witness the Baltimore skyline like never before at the World Trade Center on the 27th floor from the
Top of the World
Observation Level. Â Â 
Visit Audi Hunt Valley
9800 York Road
,
Cockeysville
,
MDÂ 

21030
There really is no time like the present. Today is a great day to plan your trip to Cockeysville. While you're at it, why not do something else you don't do every day? In Baltimore's Hampden area, not far from John's Hopkins, is
Bazaar Baltimore
. Here you you can discover rare finds like dinosaur skeleton necklaces, antique medical devices, props, costumes, taxidermy specimens and a whole bunch more random stuff. Take note that Bazaar is also home to the Hon Festival where people dressed as 1960s housewives strut their stuff.